Xgrid Agents
To use Xgrid the next step is to start at least one Agent. Initially you could run an Agent on the same computer as the Controller. Usually the Agents will be normal Macs running Mac OS X, but you can use Mac OS X Server as an Agent too.
Starting the Xgrid Agents
To start the Agent select the Sharing Preferences panel and select Xgrid Sharing.
Set the Authentication method and enter the Agent password you set on the controller. Then click Configure... and select the Controller that you have set up: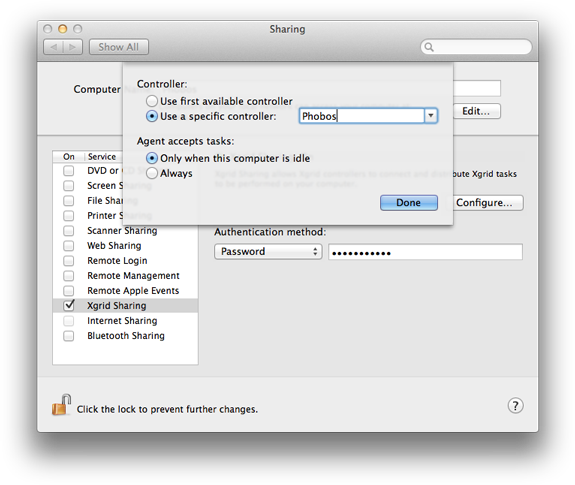 The Xgrid Agent should then be on: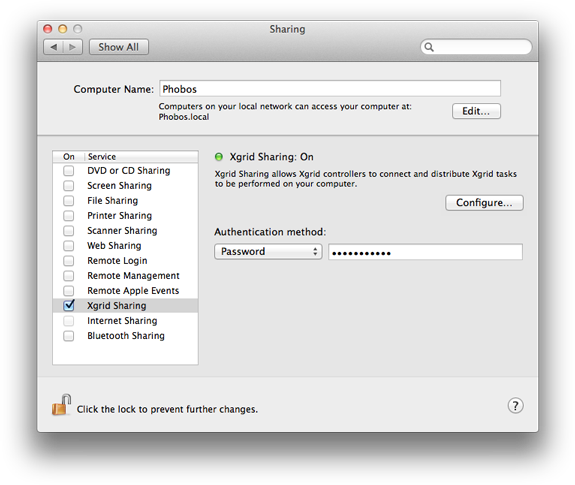 You can now check that you can see the Controller and Agent in Xgrid Admin:
---
blog comments powered by

Disqus