Xgrid Administration
You can see the status of your Xgrid system using Xgrid Admin. It is included with Mac OS X Server, but is also available as a free download from Apple as part of the Server Admin Tools. You can download it from:
http://support.apple.com/downloads/#admin%20tools
The Xgrid Admin application works fine with the Xgrid Controller even if you don't have Mac OS X Server.

After running Xgrid Admin click the + below the CONTROLLERS AND GRIDS column and select your controller. If you set a Client password you will be prompted to enter it. Then you should see the controller in the list: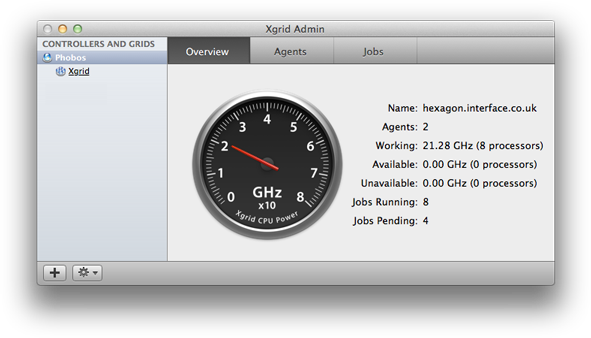 Agents
Click the Agents tab to show the Agents accessible to the controller: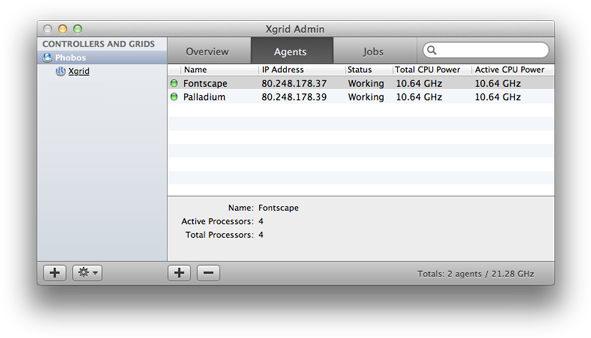 Click the Jobs tab to show the jobs that have been submitted to the Controller: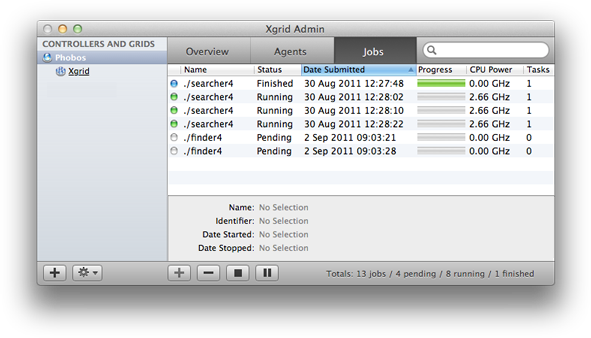 Jobs
From the Jobs tab you can stop, pause, or delete jobs, using the controls below the list, and double-clicking a job displays the log for that job: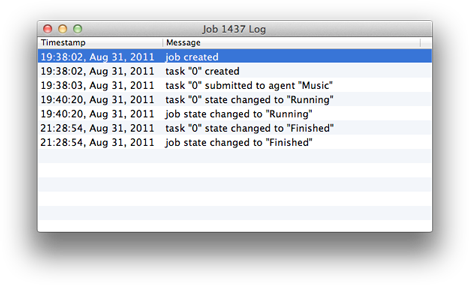 Note that the log doesn't seem to be available on my Mac OS X 10.4 Controller, but is available on Mac OS X 10.7.
---
blog comments powered by

Disqus